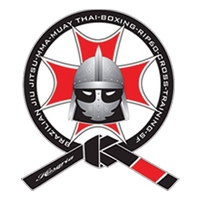 Professor
Mariusz Domasat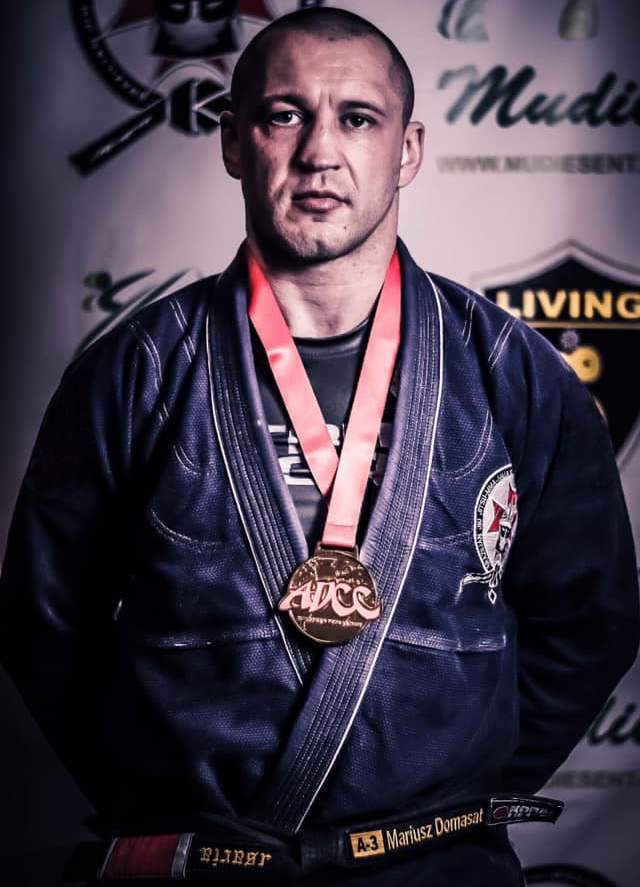 biography
Mariusz was born in Szczecinek, Poland.
At the age of 10 he began training in Boxing and Kickboxing in Legnica where he competed in local Junior Tournaments.
In 1996 he began training in modern Ju Jitsu (very similar to MMA) and also Judo in Glogow.
He moved to Ireland in 2005 and began teaching in local sports facilities including a National University in Dublin. A Year on, and he opened a full-time Academy in based in Naas. Following the success of his academy he moved to larger premises boasting a huge 8000sqft. The Academy is one of the biggest in the area.
ADCC
In 2011 Mariusz was appointed President of ADCC Ireland in Stockholm by Marko Listen (World President of ADCC).
Following his dedicated work within the ADCC World Federation and working many ADCC events in Europe and Worldwide he was awarded his 'A Class' Referee Certification. This is the highest level of Referee Certification achievable in the ADCC.
MMA
Mariusz is a qualified IMMAA international MMA Coach.
As a MMA Referee, Mariusz has worked for multiple organisations like IMMAA (World Championship in Bahrain 2017) KSW, CELTIC GLADIATOR, BRAVE, EAGLES FC, CAGE RING CHAMPIONSHIP, CAGE LEGACY, WCFC amongst others. 
Husaria Team
Professor Domasat now teaches and trains full time at his academy where he is building the next generation of future champions.
He has regular world class coaches visit to deliver seminars and aid his own personal training. Some of which are; Piotr 'Bagi' Baginski, Zbigniew Tyszka, Kamil Professor Uminski, Ian Harris, Maskaszu Imanari, Lachlan Giles, Dan Strauss, Kamil Wilk and many others.
QUALIFICATIONS
Founder & Head Coach of Husaria Fight Team
Brazilian Jiu Jitsu Black Belt
ADCC Ireland President
ADCC World Federation A Class Referee
IMMAF – WMMAA International Mixed Martial Arts -Federation Referee
Judo Black Belt
Modern Ju-Jitsu Black Belt
IBA Ireland Personal Bodyguard
LINEAGE | COACHES
IMJJF 1996 Under Soke Roman Grzegorz
Judo 1996 Under Sensei Adam Nowak
BJJ 1998 Under Marcin Wsalendowicz
Boxing 1988/ Kickboxing 1989 Under Zbigniew Prych
BJJ 2006 Under Professor Marcello C Monteiro
BJJ 2017 Under Professor Piotr Bagiński
GRAPPLING SHOWS & COMPETITION
Following the success of winning the ADCC European Championships, Mariusz has featured on a number of high calibre UK Grappling Shows.
He has featured on numerous Superfights at past ADCC events.
Imanari BJJ UK Fight Team
Mariusz along with Sifu Patel form part of the Imanari Jiu Jitsu UK Fight Team – entrusted by Masakazu Imanari to organise his UK fight camps for competing in UK events. They have both been working closely with Imanari for a number of years now.
Behind the Scenes
Mariusz works closely with a number of high profile grapplers from around the world and is often involved in a number of fight camps in preparation for grappling shows such as Polaris and many more European shows. Mariusz has worked closely with; Masakazu Imanari, Gilbert Burns, Satoshi Ishii, Lachlan Giles, Kamil Wilk and many others.
TEAM | ACADEMY
HUSARIA
SYMBOL OF COURAGE, HONOUR AND BRAVERY
Originating in Poland the Husaria Army was one of the most effective Cavalry in World History and unbeaten for around 200 years.
Also known as the fearless Knights of Polish – Lithuenian Commonworth
MARIUSZ 'HETMAN' DOMASAT
'HETMAN'
'LEADER'